Classes are taught from the first to the fifth year of primary school (CP to CM2). The fundamental learning cycle spans from the first to the third year of primary school (CP to CE2) and the beginning of the consolidation cycle from the fourth year of primary school to the first year of junior high (CM1 to 6ème). The aim is for pupils to acquire a solid foundation in the subjects covered by the French Ministry of Education.
Primary Year 1 (CP): 6 years old

Primary Year 2 (CE1): 7 years old

Primary Year 3 (CE2): 8 years old

Primary Year 4 (CM1): 9 years old

Primary Year 5 (CM2): 10 years old
A COMMON BASE STRUCTURED INTO 5 AREAS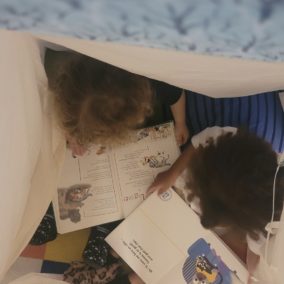 Languages
for thought and communication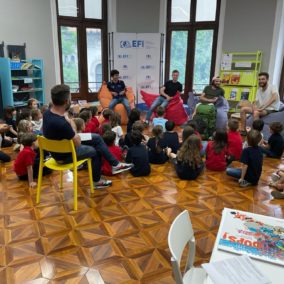 Methods and tools
for learning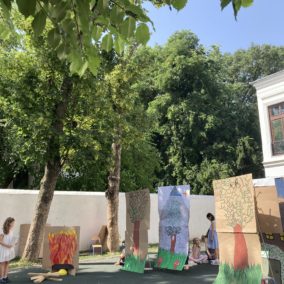 Personal and citizen
education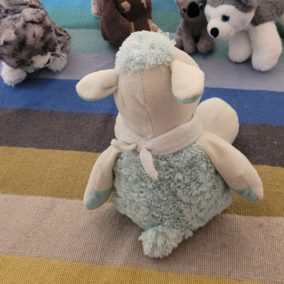 Natural and technical
systems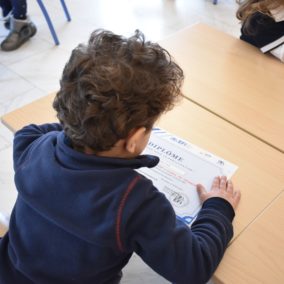 Representations
of the world and human activity
With this in mind, our teaching syllabus has been carefully prepared, taking into account the requirements of trilingual learning, so that our students can flourish in class and develop their knowledge across a wide range of fields:
Children learn to think logically though subjects like geometry or problem solving;
Children learn to organise their ideas, prepare for key events throughout the year, and manage their own work;
We teach them the concepts of time, space and environment;
Physical education, music and art complete this important phase in the child's development.
We encourage children to be original, creative and autonomous in all their learning. They present their work on a regular basis, thereby gaining self-confidence and organisational skills. We also encourage pupils to develop their spirit of cooperation by working in small groups..