La Petite École group
joins Odyssey schools network
It's official! Odyssey is delighted to welcome "La Petite École" to its network, adding new schools to its community in South-East Asia.
Founded in 2012, La Petite École group comprises three approved French schools in South-East Asia (Singapore, Hô Chi Minh and Bangkok), as well as a French preschool in Singapore (www.lapetiteecole.asia). From preschool up to CM1 (Year 3), La Petite École offers a bilingual education, alternating between instruction in French and English. An equal amount of teaching is carried out in both languages by native-speaking teachers, with great emphasis on empathy, creativity and a desire for their pupils to flourish in their teaching.
By welcoming La Petite École to its network, Odyssey has widened its community, which now comprises six French schools in Europe, Morocco and South-East Asia.
Luc Chatel, President of Odyssey:
"This partnership signals a key step for Odyssey, whose network has expanded in a strategic area for French education abroad.
La Petite École has carried out a high-quality educational project founded on proximity, bilingualism and the combination of the respective strengths of French school teaching and international education.
Odyssey's teams aim to strengthen La Petite École schools through educational services and synergies with other schools in the network. Odyssey will also continue to support La Petite École in its development in South-East Asia, a region where there are still many opportunities and high demand for a French education. We will therefore work closely with teams at the AEFE (Agency for French Education Abroad) and diplomatic posts."
"I am delighted that this new chapter has started in the history of the La Petite École. This is wonderful news for our teams within the group, as well as our pupils. To continue driving the development of our schools in the same vein, we felt that we needed to join a group as ambitious and accomplished as Odyssey Éducation."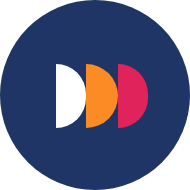 Vincent Rosa
Managing Director of La Petite École